Services / Website Hosting
---
A web hosting service is a type of Internet hosting service that allows individuals and organizations to make their website accessible via the World Wide Web. Web hosts are companies that provide space on a server owned or leased for use by clients, as well as providing Internet connectivity, typically in a data center. Web hosts can also provide data center space and connectivity to the Internet for other servers located in their data center, called colocation, also known as Housing in Latin America or France.
The scope of web hosting services varies greatly. The most basic is web page and small-scale file hosting, where files can be uploaded via File Transfer Protocol (FTP) or a Web interface. The files are usually delivered to the Web "as is" or with minimal processing. Many Internet service providers (ISPs) offer this service free to subscribers. Individuals and organizations may also obtain Web page hosting from alternative service providers. Personal web site hosting is typically free, advertisement-sponsored, or inexpensive. Business web site hosting often has a higher expense depending upon the size and type of the site.
Single page hosting is generally sufficient for personal web pages. A complex site calls for a more comprehensive package that provides database support and application development platforms (e.g. PHP, Java, Ruby on Rails, ColdFusion, or ASP.NET). These facilities allow customers to write or install scripts for applications like forums and content management. Also, Secure Sockets Layer (SSL) is typically used for websites that wish to keep the data transmitted, more secure.
---
Website Hosting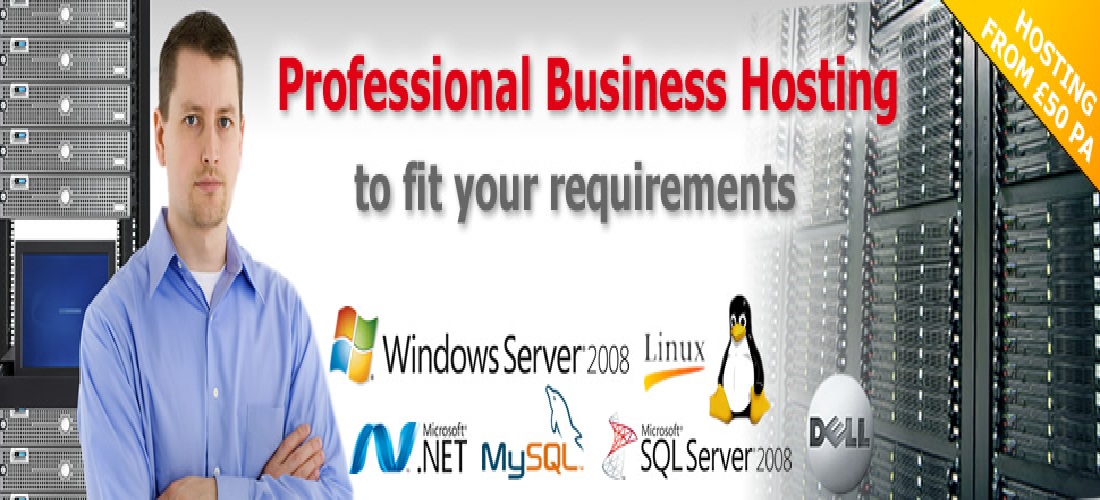 Tech-Fusion offers high quality web hosting with reliable support and a 99.95% up time guarantee.Tech-Fusion offers hosting that can fit all your needs. Unlike other companies, we own our servers and each and every piece of hardware or network within the data center is owned by us. In fact, we also own the data center too! That is what makes Tech-Fusion hosting service better than everyone else. Other hosting companies will buy and sell space, whereas we own the server – so we can offer you pretty much everything they can offer, but more at the best possible rates without overselling. In fact, we do not oversell period. Learn more about overselling on the bottom of the page and why overselling or providing "unlimited" is not just bad and wrong but also a lie. At Tech-Fusion, rest assured we will be honest and ethical all the time. We will only offer you services that you really need and answer all your questions patiently.
Tech-Fusion offers you the following services
 Shared Web hosting
 Reseller Web hosting
 Virtual Private Server hosting
 Dedicated Server hosting
 Colocation
Shared Hosting is a great way for individual users, professionals or small business's whose focus is to have a reliable online presence. Many customers prefer to get some web space, access to a control panel (CPanel) so that they can create their email accounts, upload files through the File Manager or FTP software or use the great one click application installer like Fanstico or Softaculous for a quick and speedy installation of a great software like WordPress or Joomla or Magento. Best of all, Tech-Fusion ensures you get dedicated resources even in shared hosting using the latest Cloud Linux technology with CafeFS for secured hosting ensuring that the server is never overloaded by you, your customer , visitor or perhaps any other website hosted on the same server.
Reseller Hosting is an ideal way for small web hosting and web design/development companies to buy some storage space from us and then resell them to their end user customers or clients. This is indeed a great way for a web hosting company or web developer to start offering value additions to existing and new customers.
Virtual Private Server Hosting is a great for advanced users or companies who wish to run their own virtual cloud or server whether it be for web hosting purposes, application development or testing, or for running their online applications or websites with dedicated resources without worrying about the hardware cost or maintenance costs. This is an ideal solution for companies who have more than one application and want to ensure that their software or application is customized and setup the way they want. Tech-Fusion can help install the OS of your choice and help you get started quickly. You can upgrade your required dedicated RAM at any point of time by giving us a call and paying the difference. Tech-Fusion makes it as simple as that.
Dedicated Server Hosting is a great way to rent an entire server for your business needs. Since you have rented the server, you can have us install the OS of your choice or install it youself. You can then install software and set up the applications the way you want. One great advantage is that since you control the server – you can do/provide all of the above mentioned services yourself if that is your business model. If your not into web hosting, but you are a business that needs to have a 24×7 accessible ERP or web application, this would be the ideal option for you. Tech-Fusion offers stable bandwidth and network connectivity ensures that you will be able to access your ERP or application server around the clock no matter where you are as long as you have internet connectivity.
Colocation is a great way for companies who wish to own the hardware, but let the "IT GUYS" manage their network connectivity and hardware for them. Tech-Fusion would be more than happy to host and manage your servers so that you can save on infrastructure costs and let us handle your server for you. If at all you change your mind, the server belongs to you so you can take it back whenever you want.
Did You Know? Overselling is what companies do to fool buyers by offering "unlimited" space, or "more space" than they really have. Most users are found to use less than 50% of their purchased storage plan and in order to take advantage of the not so educated buyer, will offer big packages which they themselves as hosting providers do not even have in order to trick the customer into buying their package. The moment the storage grows, they begin suspending or locking your website or demanding more money or worse of all suspend your account and disappear.